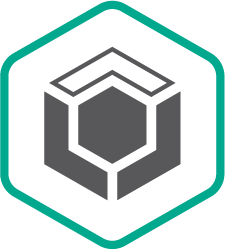 Kaspersky
Endpoint Security for Business
Advanced
Extended IT management, centralized control.
Kaspersky Endpoint Security for Business Advanced combines HuMachine intelligence with agility to protect your business from the threats it faces.
Combine IT security and IT efficiency to deliver flexible, proactive data protection and agile cybersecurity for businesses of all sizes.
Reliable anti-malware and anti-ransomware protection
Efficient control of all the devices on your network
Easy to manage application control
Comprehensive oversight and administrative efficiency
Anti-ransomware protection for file-servers
Application start-up control on servers and workstations
Strong encryption for ultimate data protection
Enhanced security with vulnerability and patch management
Centralized security management and control including full reporting.
Find out why only True CyberSecurity combines ease-of-use agility with HuMachine intelligence to protect your business from every type of threat.